Even though the future of console gaming is uncertain, there are companies willing to bring their own creations. Slightly Mad Studios is one of those companies who recently took the gaming world by storm with the announcement of their console: The Mad Box. The console is going to be the "Most powerful console ever" according to the CEO of the company, Ian Bell.
However, after the initial designs of the console were shown to the public. Many people were disappointed by the rather exotic design. The criticism towards the initial design was swift and scathing. However, Ian Bell listened to it and Slightly Mad Studios responded almost immediately.
The New Design of the Mad Box is Revealed
The announcement was made through Ian Bell's Twitter once again. The CEO of Slightly Mad Studios presented the new design of the Mad Box after listening to the community. The new console design is actually pretty neat looking. It goes for the conventional console look and modernizes it with LED RGB colors and colorful displays.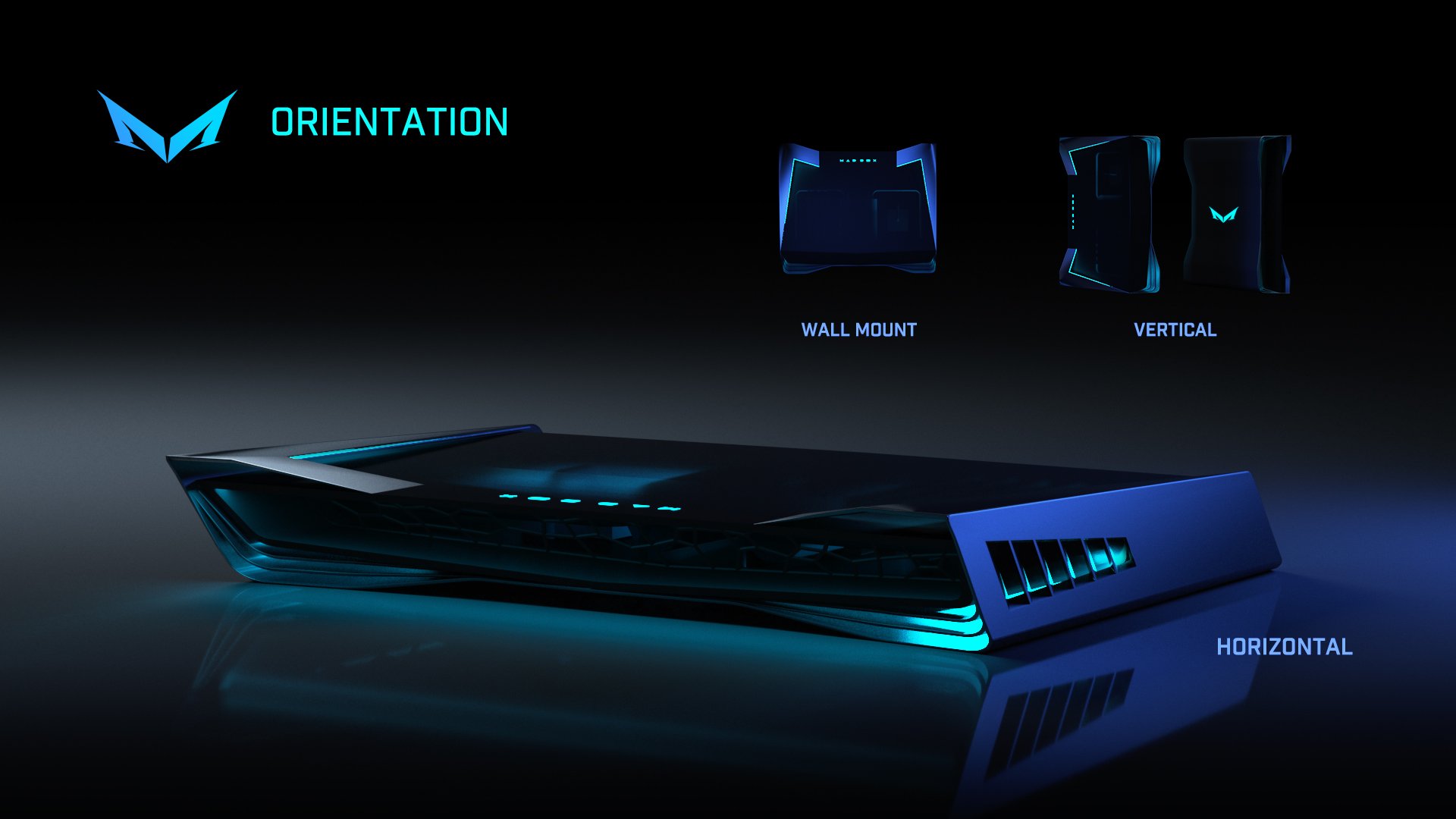 The new console design brings a mixture of Black and Blue. The design looks less bulky and actually practical to be carried around. Of course, the futuristic aspect of the design is also kept by the lighting. The main attraction from the Mad Box would definitely have to be the Now Playing feature.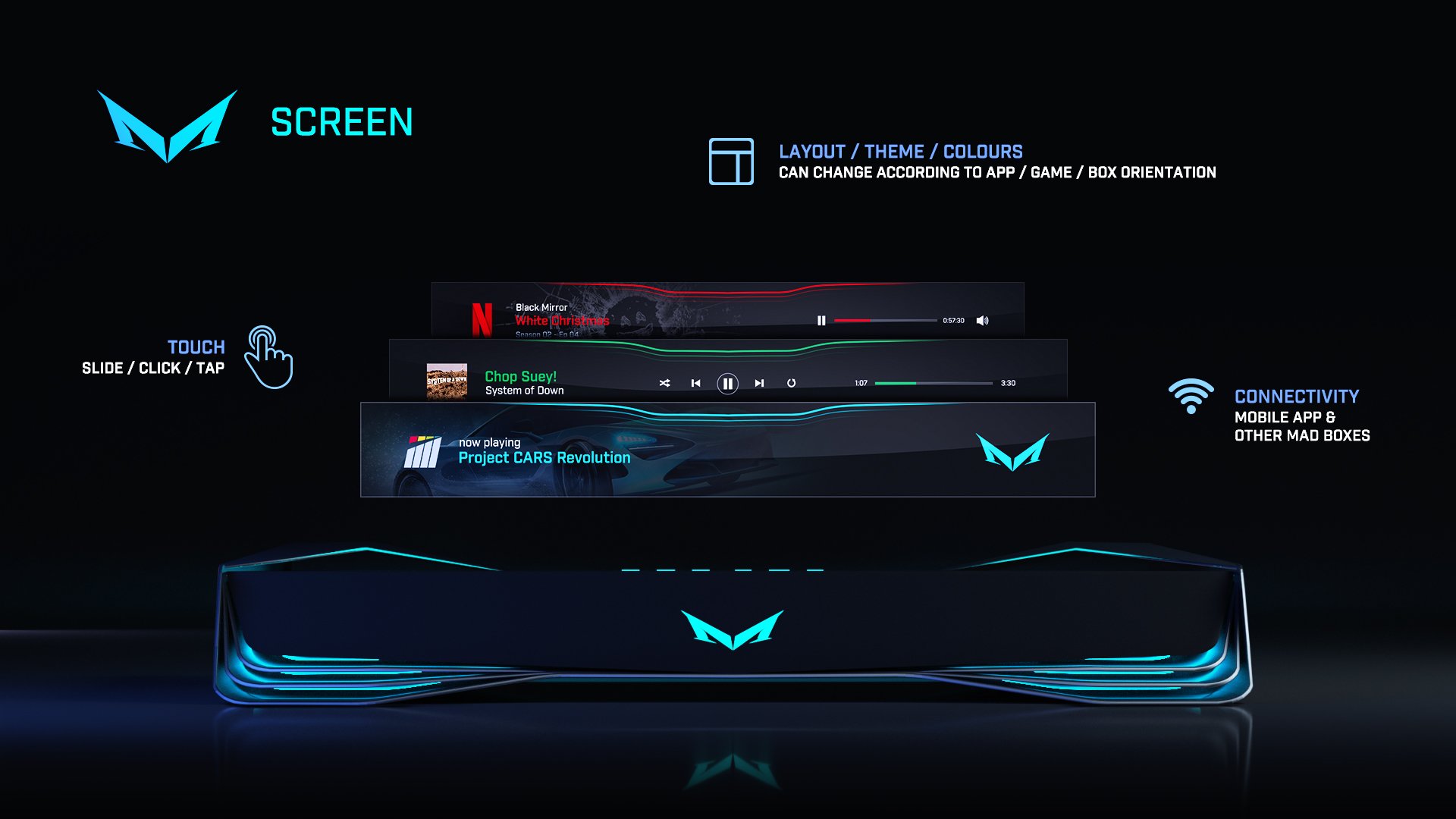 As you can see, the front of the console will have a screen that changes the colors of the console depending on the app or game that is currently being played. Another great advantage from the new Mad Box is that it can support horizontal and vertical orientations. In fact, it also has a wall mount for gamers who want to show off their console.
What do you think about the newest Mad Box design? Does this new console design actually hype you up for it? Do you trust Ian Bell's word on the console being the Most Powerful ever? Let us know your thoughts on the VGR Forums.
The post Slightly Mad Studios Presents the New Mad Box Design appeared first on VGR.