Trevor Carr has recently presented his version of the original hero from Metroid made in 3DS Max, Maya, Substance Painter, ZBrush, 3D-Coat, and Marmoset Toolbag.
"Here's my take on the original leading lady from Metroid. It's been a passion project of mine for a very long time and I've learned so much working on it. I've been in love with the series since I was a kid and I'm so excited to see what Retro studios will do with Prime 4," wrote the artist.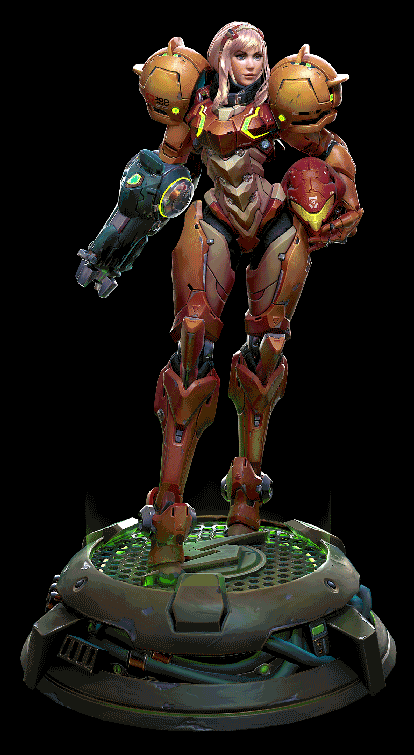 Carr noted that the suit is a mix of elements and styles from different games. "When I started the process I wanted her to deviate pretty wildly from the core design, but the longer I worked the more I realized I needed to reign it in or you'd lose what was so iconic about that classic look. As with anything, there are a million ways I wanted to polish it or refine some aspect, but I'm pretty happy with where it ended up."
The design looks kind of amazing, right? What do you think about his work? Discuss the project in the comments, and don't forget to check out the artist's portfolio page.
Abandoned Post Apoc Apartment Game Props by Dekogon is a bundle of high-quality assets and includes all meshes, maps, materials, Blueprints, and effects created in the Unreal Engine. Each asset was created for realistic AAA quality visuals, style, and budget. Additionally includes RAW files (Obj, Fbx, and Textures) for use in other engines or software.
---
© a.sergeev for 80lvl, 2019. |
Permalink |
No comment |
Add to
del.icio.us

Post tags: 3d coat, 3DS Max, gamedev, marmoset toolbag, Maya, Metroid, Substance Painter, ZBrush

Feed enhanced by Better Feed from Ozh