With the recent government shutdown, US wilderness areas have really suffered. Even national parkland has been subject to pollution, illegal off-roading, and other maltreatment. With so much disheartening news out there, it is great to read something which lifts up our hearts—like that Epic Games' Tim Sweeney puts millions of dollars into protecting forests in North Carolina.
Here is How Fortnite Creator Tim Sweeney Is Protecting Forest Land
Fortnite fans probably know that Tim Sweeney is more than just the game's creator. He is also a founder of Epic Games. Over the years, Sweeney has made billions of dollars on his games. With that money, he has been purchasing forest and mountain land in North Carolina.
Sweeney hasn't been doing this at random either. He's been choosing specific areas such as the Box Creek Wilderness. Spots like these feature exceptional biodiversity. Corporations also target them for development. To date, he has bought 7,000 acres in that area.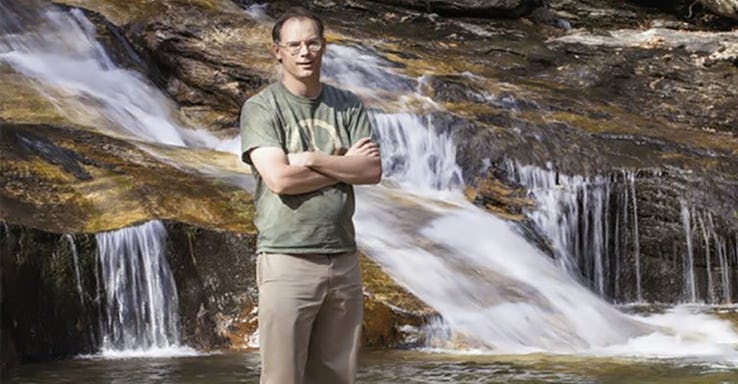 As Sweeney explains, "It has such rare plant and wildlife species, it seemed a perfect fit with the Fish and Wildlife Service. This is a first step – there will be other places protected. The goal is to connect South Mountains State Park to Chimney Rock. This is one piece of the puzzle."
This only scratches the surface of what Sweeney has accomplished. Those 7,000 acres just discussed are only a fraction of the 40,000 or so acres he has purchased since 2008. He gave 1,500 acres to Mount Mitchell State Park. He also donated conservation easements to the US Fish and Wildlife Service. Through his dedication, up to 130 endangered species may have been saved.
So the next time you log on to play Fortnite, you can feel really awesome about it. You aren't just playing a fantastic game. You are supporting the efforts of an amazing individual who dedicates himself to protecting precious wilderness areas. Our hats are off to you, Tim Sweeney. What you are doing is spectacular.
The post Fortnite Creator Tim Sweeney Puts Millions of Dollars Toward Conserving North Carolina Forests appeared first on VGR.
Source : https://www.vgr.com/fortnite-creator-tim-sweeney-puts-millions-of-dollars-toward-conserving-north-carolina-forests/